Using Leftovers for a Cheap, Delicious Meal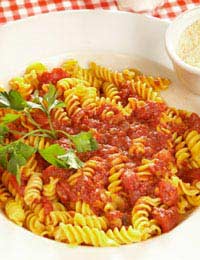 It is easy to use leftovers to create a delicious, healthy meal. It is only bad planning that means you have to throw away leftovers.
Think of that wonderful feeling of pride and resourcefulness when you serve your family a tasty meal, knowing that it was quick and cheap.
Too many people think that leftovers can only be served cold (like cold cuts on Boxing Day, with jacket potatoes and pickles – delicious, but only one of a thousand options) or served the same way it was the night before. This is sure to become tedious and it fails to embrace the joys of the leftovers!!
Cold Meat Ideas
When you next cook a roast chicken or joint of beef, cook a bit more than you need so you can try some of these delicious ideas. You don't just have to put cold roast meat in a sandwich the next day – here are some new ideas.
Thai Beef Salad
This is a zingy way for using leftover roast beef, or pieces of steak if you ever have any of that leftover! Put a mixture of salad leaves on a plate (rocket is good in there, not just iceberg, although that is acceptable) and add some slivers of cucumber and carrot – using a vegetable peeler is a good way to get these strips. Lay over some finely sliced strips of beef (the rarer the better) and drizzle over a dressing made with Thai curry paste, coconut milk, fish sauce, sugar and lime juice. Sprinkle over some chopped peanuts and fresh coriander and your roast dinner leftovers will be unrecognisable!
The Thai salad is also really tasty made with leftover roast chicken.
Cold Pasta Ideas
As long as you haven't overcooked your pasta, leftover pasta makes a tasty salad – perfect for school or office packed lunch boxes and far cheaper than visiting the sandwich bar.
When you make your supper the night before, cook some extra pasta and keep it separate, or just use whatever leftover pasta you have. Pasta is far tastier when you cook it with plenty of salt in the water – this is the Italian way and does not raise your salt intake.
Take your cold, drained pasta and stir into it some chopped tomatoes, chopped fresh basil, some chilli oil (or normal olive oil if you prefer) and little mozzarella balls.
You can also try adding in some prawns, rocket and sweet chilli sauce – even healthier if you add in some julienne carrots or sugar snap peas.
Cold Potato Ideas
There is no excuse for ever throwing away a cold, cooked potato ever again! They make a delicious potato salad which is great for lunchboxes.
Chop your cold potatoes and add a mixture of mayonnaise, mustard and yoghurt or crème fraiche. Snip in some fresh herbs (dill or chives work well) and whatever you have in the fridge, protein-wise – chopped boiled eggs, pieces of ham, chicken or cheese. You can also add in some grated carrot or courgette to get some vitamins on board!
Cold potatoes also reheat really well. A cheap, delicious supper with hardly any cooking is having baked beans and a fried egg with your chopped, fried leftover potatoes. A perfect Monday night supper.
COOKS ESSENTIALS IS FOR SALE.
This website is for sale [more info].
You might also like...