Feeding Fussy Children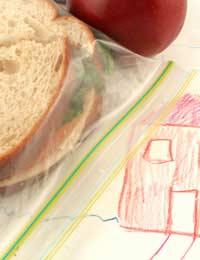 Feeding fussy children can be as problematic as you make it. It is too easy to get into thinking that your child is fussy and either make them eat food they don't like and possibly giving them some sort of eating disorder or issues with food later on in life, or to allow your child to control the family dinner table.
For many children, what they eat and how they eat it is one of the only aspects of their lives that they are able to control, which is why many issues can occur surrounding food. By appreciating that children are just people, with their own likes and dislikes and that you need to give them some element of control, you will be able to curb their fussiness and stop the dinner table being a nightly battle ground.
Likes and Dislikes
Don't forget that children do not have such as sophisticated pallet and flavours that may be appealing to you are unpleasant to them. Breast fed children often prefer sweet things when they are first weaned as breast milk is sweet, so they are used to it. Toddlers often prefer sweet and savoury flavours to bitter flavours, too, as these can be too strong.
If you have seen families eating out in France, Spain or Italy you will know that it is not uncommon to see even young children enjoying 'strong' flavours such as olives, anchovies and sun dried tomatoes, so do not assume that your children will not like something.
It is also important to remember that children are just individual people that will have their own preferences. It is fine to not like mushrooms or whatever, as long as they try them. Adults have preferences too. The best way to handle it is to allow your fussy child to see the food on their plate and for you to not make a big fuss of what they're eating. Old fashioned ideas like not letting your children leave the dinner table until they're finished is unhelpful, but so too is allowing your child a pudding if they have not tried their main course.
Involve Your Children in Food Shopping
Although supermarket shopping can be rather frantic, if you can set aside time to take your fussy child to the supermarket, cooking for and feeding them will become far easier. Try to go at a quiet time, too. Give your children a shopping list and go round the aisles together, looking at the produce, getting them to choose them and talking about what you're going to cook. By allowing your child an element of personal control, they will feel more involved in the meal and less likely to make a fuss.
Involve Your Children in Cooking
Now that you have bought the food together, why not let them help you prepare dinner? Even a young child can be in a high chair a safe distance from the oven, with their own wooden spoon. Older children can help with stirring, or watching the timer or eating bits of carrot as you chop.
Explain what you are doing as you go along and encourage your child to look at the food, touch it and taste it. You will find that, with some patience and perseverance, your child will grow out of being fussy eaters as they will have gained attention elsewhere and in a far more positive manner.
You might also like...