Simple Biscuits and Cakes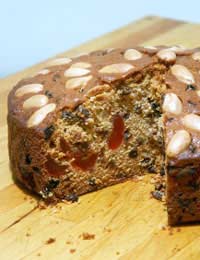 Everybody loves biscuits and cakes. Think of a chilly day, wrapped up in a blanket on the sofa with a big mug of tea and a slice of jammy, creamy Victoria sponge. Yum!
You don't have to be a master baker to be able to whip up a delicious cake or plate of biscuits that will wow your friends and soothe your soul.
You can make really elaborate biscuits, with layers of different ingredients and fancy piping, but simple biscuits are just as delicious and far easy to make. Don't forget that something which is easier to make means that you're more likely to make it.
Cakes, too, come in all shapes and sizes. Cake bakers practise for many years to get those wonderful cakes you see in magazines, but a simple Victoria sponge or loaf cake is easy to put together and throw in the oven.
Simple Biscuits
Here is a simple recipe for delicious biscuits that everyone will love:
Shortbread Ingredients
Shortbread is a favourite with all generations so is the perfect recipe for when you are going to entertain your family. Simply cream together equal amounts of butter (good quality salted butter is best) and caster sugar (granulated sugar gives too much of a gritty finish, but is OK at a push).
Method
Get them nice and fluffy by really beating with a wooden spoon. Put a few drops of almond extract in now, if you wish for a slightly stronger flavoured biscuit. Then add in the same amount of plain flour and mix together – you may prefer to switch to a metal spoon at this point.
The mixture will come together to make a firm dough. You can either roll it out and make rounds, or roll it and cut your preferred shape. Place each shortbread carefully on a buttered baking tray and cook in a medium oven for eight to ten minutes. Allow them to cool on a wire rack and then enjoy with a cup of tea.
Simple Cake
A home made sponge cake is always lovely – even if it doesn't look as perfect as a Women's Institute sponge, they always taste wonderful and your friends and family will appreciate the effort.
Victoria Sponge Ingredients
A Victoria sponge is pretty easy to make as you can easily scale up the recipe to make a large cake, or more cakes. This basic recipe calls for two medium eggs, two ounces of butter, two ounces of sugar and two of self raising flour.
You will need to have your eggs and butter at room temperature before you start as otherwise it is too hard to get air into it and your sponge will be heavy, rather than light and risen.
Method
Start by mixing your butter and sugar together in a big mixing bowl, then add in the eggs and give it a good mix. Finally, sift in the flour, giving it a mix with each spoonful of flour, until the mixture is smooth. Pour the mixture into greased baking tins and cook for 25 minutes in a medium oven.
When you have cooked and cooked the sponges, you can decorate them. A classic Victoria sponge would have a layer of raspberry jam and vanilla butter cream to join the two halves, although melted Mars Bars and whipped cream works well too!
You might also like...