Handy Extras for a Cook's Kitchen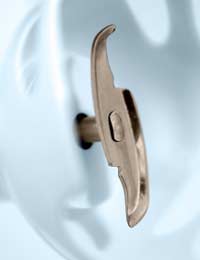 While you don't need to buy every new gadget that fills the kitchen aisle in your nearest department store, some kitchen equipment is worth having. Once you have the basics in order – good knives, baking trays, pots and pans and utensils – you make pretty much anything, but some gadgets make life in the kitchen just that little bit easier.
As with all gadgets, some people think they are the best thing since sliced bread (cut with an electric knife, presumably) and others see them as the biggest waste of money and valuable cupboard space.
Which ever side of the fence you fall, here are a few kitchen gadgets than get the thumbs up.
Mini Chopper
This piece of kitchen equipment is brilliant if you like making curries from scratch, although it has all many of other uses, too. Anyone who has made their own curry paste will appreciate just how much time it takes to chop up all your onions, garlic, chillies and goodness knows what else, before you've even started cooking.
OK, so some chefs say that you can use a pestle and mortar instead. Have you ever tried using one of those things? For a start, it takes a whole load of elbow grease to pound even the droopiest chilli and as soon as you add more than one thing, some other ingredient leaps out to make room.
Stick Blender
A stick blender is idea for all you home made soup lovers out there. All you need to do if simmer together some vegetables and stock, stick your blender in (off the heat, team) and give it a whiz. Nothing else does it as easily and quickly – no faffing about with lids and liquids.
Slow Cooker
The slow cooker really comes into its own in winter. As long as you remember to turn it on in the morning, you will return home from work to wonderful wafts of delicious stews. Of course, it can be a bit of a hassle getting used to sorting it out in the morning, so the best thing to do is prepare it the night before and put it in the fridge over night. All you have to do then is put in on in the morning – no frying chicken pieces in your work suit!
Blow Torch
OK, so this one is really, really unnecessary unless you love making desserts and really showing off at dinner parties. The main purpose of a blow torch in the kitchen is as a fancy extra to make the topping on a crème brulee lovely and crisp. Yes, you can also do it under the grill, but unless you have a super smashing gas grill, it is unlikely to get hot enough to get that restaurant finish.
You can also use them for searing meal, melting goats' cheese on little canapés and perhaps the odd baked Alaska.
The cook's kitchen is far from screaming out for these handy extras, but if the foodie in your life is looking for a little pick me up, you could do worse than look to this list.
You might also like...