Foods With a Low Gi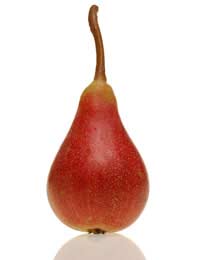 The basic principle of the Glycaemic Index (GI) is about eating 'good' carbohydrates, that is foods that are high in fibre and low in refined carbohydrates like sugar.
Low GI foods are digested more slowly than high GI foods, and eating mainly low and medium GI foods will leave you more satisfied and feeling full for longer, stabilising your blood sugar and energy levels.
Glucose, The Energy Source
The body's source of energy is glucose and the Glycaemic Index is a medical term for measuring the speed at which various foods in our digestive system break down into glucose. By setting the index for glucose at 100, all other foods are calculated against that index. Cornflakes, for example, digest quickly and have a GI of 77, but porridge oats are calculated at 42 as they digest more slowly.
What Are The Best Low GI Sources Of Protein?
Choose low-fat meats trimmed of any visible fat; skinless poultry; seafood (not battered or breaded); low-fat dairy foods; eggs; soya-based products; and beans.
Does Low GI Mean We Should Not Eat Fats?
Fats are essential to our diet and to the digestive process; but it is not just how much fat we eat but also what type of fat that can have a serious impact on our health. You should choose the 'good' fats which are exclusively vegetable-based oils and the best of those are highest in monounsaturated fats, such as olive and rapeseed oils. The only vegetable oils that are saturated fats are coconut and palm oil. They are often found in snack foods and baked goods and you should avoid them.
Oils containing omega-3, found in deep-sea fish such as salmon, as well as in flaxseed and rapeseed oils, are the 'best' fats.
Are Carbohydrates Important In A Low GI Diet?
Carbohydrates are the main source of energy for our bodies and should make up 50% of our calorie intake (with proteins accounting for around 15% and fat 35%).
Again, it is not just the amount of carbohydrate we consume but the type that is equally important. Carbs are found mainly in grains, vegetables, fruits, beans and pulses and dairy products. While they do contain starch and sugar, many carbohydrates are also rich in fibre, vitamins, minerals and antioxidants and play a critical role in keeping us healthy and protecting us from major diseases such as heart disease, stroke and cancer.
Why Are Low GI Foods More Nutritious?
Highly processed foods tend to be high GI, meaning that most of the original fibre and nutrients have been stripped away. Diets rich in fruits, vegetables, whole grains, legumes and low-fat dairy foods are in their natural state with their nutritional benefits intact.
Does Cooking Affect The GI Value?
Any processing will raise the GI because it is the first step in breaking down food into glucose. Cooking, therefore, starts breaking down the starch capsules and fibre. You can help to reduce the loss of vitamins and other essential nutrients, as well as keeping the GI low, by slightly undercooking and not overcooking foods, especially vegetables. Pasta is another popular food best slightly undercooked, or al dente, which makes it taste better and keeps the GI lower.
Highly processed tinned foods, such as tinned soup, can have double the GI count of homemade soup, and fresh, dried or frozen products should be used in preference.
Can GI Values Vary For the Same Foods?
Yes. Two staple foods with unusual characteristics are rice and potatoes. With rice, you should choose long-grain or basmati rice and not the short-grain, sticky variety found frequently in Chinese food (which can have a GI 50% or more higher). The best choice for potatoes is boiled, small new potatoes. Large, baked potatoes and chips have a much higher GI because they digest quickly. Mashed potato, too, raises the GI by breaking them down before eating. Try to let your body do the processing.
Is A Low GI Diet Healthy For Children?
Yes. From the age of 5 a low GI diet with the emphasis on fruits, vegetables, whole grains, low fat dairy and meat, nuts and pulses is ideal for healthy growth. Just make sure the children are getting plenty of good fats, essential for growing bodies.
Children under 5 have specific nutritional needs and should not be put on a low GI diet.
You might also like...